Born and raised in Wayne County is a young woman who is not just capturing moments but timeless memories. Harmony Klinkiewicz is a boutique wedding and portrait photographer with 12 years of experience taking pictures of almost everything—from adorable portraits of smiling babies to wedding shots of couples and their families.
The Birth of an Artist
Harmony's journey with photography started when she attended a 4-H day camp and took a photography class. It was there that she was given a disposable camera and learned the basics. As she aged, Harmony found herself being pulled into the creative space. She was always interested in arts, taking pottery classes when she was a teen before taking photography classes and ultimately committing to her hobby-turned-passion. While in high school she found a great sense of enjoyment working with the yearbook staff taking photos and organizing the yearly publication.
Harmony's creative journey was a step-by-step process; it didn't happen in a snap of a finger. It was gradual. When she graduated high school, choosing a degree in college was something Harmony had been pondering. After experimenting with her passion with the help of some photography classes, she decided on pursuing a Communications degree.
In 2008, she enrolled at Keystone College. She then relocated to Charleston, South Carolina in 2011 with her husband for the opportunity to enter a photography program at a local college. That kick started her journey as a creative photographer. In 2013, she graduated and went back to Pennsylvania to finish her Bachelor's degree.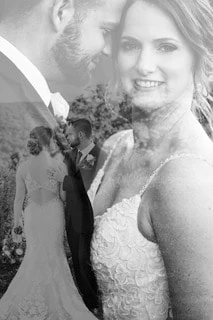 Seeing the Bigger Picture
Aside from being a photographer, Harmony is also an entrepreneur. After learning the ropes in college, she began working for herself and has continued to do so throughout the last decade. She considers herself a one-woman team as she manages her website and social media platforms by herself. Wearing multiple hats at once, she also performs the administrative work of her business such as paperwork, legal contracts, and billing.
Even though it can be overwhelming to wear so many hats at once, Harmony is glad to be her own boss because she gets to control the pace of her business. It gives her enough breathing space to find the much-needed inspiration to strive further in her career. Being in the creative industry demands one to make sacrifices and take extra steps in marketing yourself and your work to expand your network and reach more people. Harmony's methods speak for themselves as she has managed to do it all as a solopreneur and also find success.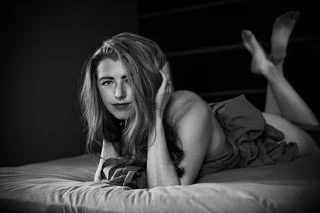 Creativity is Harmony's biggest inspiration and motivation. Harmony sometimes drives by interesting places and suddenly finds a vision in mind for her upcoming photoshoots. Excitingly, last year she opened up a studio downtown to channel her creativity and to be able to capture different perspectives behind her camera. Being in a small town also serves her an advantage because her work usually travels by word-of-mouth. With such a tight-knit community of many fellow business owners, Harmony finds plenty of support for her business.
For Harmony, establishing her identity and solidifying her brand as an artist continues to be one of her biggest hurdles. Staying true to her niche despite changing times poses a great difficulty.
"[It is nice] being able to take a step back and know that your brand is you and the only way to stay true to that is to continue doing the things that make you happy and creating the way you enjoy."
One of Harmony's biggest values and objectives is timelessness. Capturing and portraying deeply important moments in a way that never gets old is her mission.
When asked what she would say if she could go back in time to give her 12-year old self advice, Harmony perfectly encapsulated the struggles and triumphs of every artist struggling to recognize their self-worth and place in the world:
"Just because somebody tells you that you can't do something doesn't mean that you can't."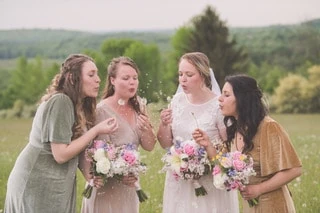 Capturing Moments
For Harmony, photography isn't just about getting that perfect shot and calling it a day. It is more about sharing an experience and building a relationship with clients, all while making it timeless and memorable. Shooting events such as weddings bring Harmony a lot of joy, not just because she is able to take photos but because she is a part of that milestone for many couples. To Harmony, it's an exciting, heartfelt, and ever-changing experience.
"You really just have to adapt to whatever you're thrown into and be able to create beautiful photography, beautiful images for these people to have for the rest of their lives."
Harmony aims to tell a story with every click of her camera. To capture the moment and make it last a lifetime for future generations to witness and revisit has always been her goal.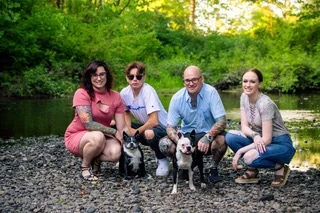 Even though she has found her niche in wedding photography, she likes to explore other modes of photography as well — pushing the limits and covering more ground as a creative artist. She does shoots for family photos, graduation pictures, different types of events, and lately she has found an interest in shooting boudoir photography. In the future, she would also like to have her photography business on wheels, shooting more events outside the local scene. Traveling and shooting in places like Costa Rica is very exciting and fun for Harmony.
When Harmony's not capturing scenery and events, she captures memories with her husband as they like to travel and spend their time with each other going on adventures. She also likes spending time with her family and her adorable dogs. Recently she and her husband talked about going out West for their next trip. The couple has a long list of places they'd like to visit—Nevada, Colorado, Maine, and even Alaska. And no doubt with traveling as her second love, this much-awaited trip will be pumping her creativity for her next masterpiece.
Want to know more about Harmony and her works? Follow her on Instagram handles at @boudoirwithharmony and @harmonyreneephotography. You can also check out her Facebook at Harmony Renee Photography.